By Nikolai Kuznetsov
Friend.tech started its journey in the limelight as a Web3 social application based on X.com (formerly known as Twitter), sparking the interests of influencers, content creators, and even NBA stars.
Built on Coinbase's layer-2 blockchain Base, Friend.tech introduced a new way for prominent figures of the so-called Crypto Twitter to provide value for their audience while adding proper monetization for interactions. 
Each user can easily "tokenize" their presence on social media, and others can invest in these "social tokens" called Keys. So, if a user has a Key to an influencer or a celebrity, they can have a direct interaction with the related person. Bringing a new approach to how memberships work in Web3, Friend.tech experienced an initial boom.
In just over ten days, the platform managed to onboard more than 100,000 users —a remarkable achievement considering Web3 social media is still considered a niche.
Big Numbers
The platform saw strong adoption from the crypto community on Twitter and rapidly gained traction. The app processed a total volume of 33,596 ETH – approximately $55.5 million – through 1.29 million transactions in the course of eleven days, attracting the interest of even the non-crypto communities.
Friend.tech's exponential growth as a Web3-native platform during a long-lasting bear market didn't go unnoticed by the crypto ecosystem as well. Yosuke Utsumi, the founder of the horse racing-themed NFT game Neobred, praised Friend.tech's initial performance as a testament to the strong resiliency and loyalty of  the crypto community, which stuck together through the "highs and lows, rug pulls and successes that have been a part of our Web3 journey." 
Utsumi touched upon the platform's unique approach, stating that Friend.tech, unlike traditional applications such as X.com or Threads, empowers content creators by offering a means of motivation and allows influencers to directly identify and connect with their most ardent supporters.
So, aside from its Web3-native features, what exactly did Friend.tech right as a social media platform? Hosam Mazawi, a.k.a. CryptoAnalyst, the co-founder of a Web3 game, argues that its focus on smaller group chats instead of feed-based content consumption was key to Friend.tech's success.
"Most social media feeds are turning into video ads," noted Mazawi. "Some run as native ads, others run by influencers." So, it's quite hard for users to find something to read and learn from. There is no longer a personal touch, according to Mazawi, and the number of bots posting content on social media feeds has become a massive problem.

 
Friend.tech, on the other hand, lets users collect keys of people who they actually know and want more of their content. Mazawi, who was the 16th user of the app during its alpha release, added that its business model is also different and more straightforward compared to the traditional social networks that rely on user-generated content: "If everyone stops posting, the feeds of traditional social media platforms would be all ads. Us posting is what keeps them afloat."
Despite the initial growth, however, Friend.tech could only briefly hold the main stage across social networks: Just a week after its Aug. 21 peak, daily transactions on the platform have dropped by over 95% from 39,000 to below 1,500. People were already skeptical about its explosive growth and the requirement of an initial deposit. The lack of a transparent privacy policy and a clear roadmap didn't help, either. Public opinion sided with the skeptics and were unsurprisingly quick to call it 'dead.'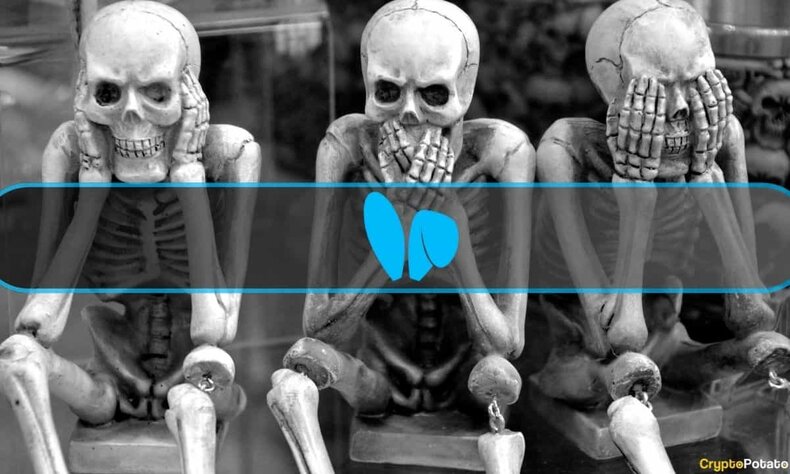 Not The First Social Media to Die… but Did It?
Mark Zuckerberg's Threads, which surfaced as a rival to X.com, was the victim of a similar fate. Meta's app achieved impressive engagement numbers, seeing highs of 95 million posts and 190 million likes within 24 hours of its launch. Threads already had over 100 million users within five days of its inception, but everything went downhill afterward. The platform's 50 million daily active users (DAU) were lingering around 10 million – less than a tenth of X's DAU – merely six weeks after its release, and the average daily screen time had declined to just 2.4 minutes.
One of the people sticking with Friend.tech was Versatus Founder and CEO Andrew Smith, who emphasized how little chance new projects get to prove themselves and criticized the crypto community and media for becoming too critical. Explaining the initial phase of traditional apps and services, Smith noted: "When you look at killer Web2 apps, they often have months of testing, refining and improving their product, if not years. They are given the space to build and acquire users before anyone declares the product a success or failure."
By comparison, the crypto community is "driven by the opinions of a few loud speculators whose only determination of success is whether the bags they're holding go up or down," according to Smith. "Builders would be wise to ignore the noise and focus on building their product into a business and ignoring the haters and doubters," he added.
Time proved Smith right as Friend.tech rose from its grave like a phoenix just two weeks later. The platform took the market by storm, doubling its total value locked (TVL) to over $20 million in four days. Friend.tech's activity also rose, demonstrating its third-highest ever daily trading volume on Sep. 9 with $12.3 million, over $3 million than NFT platform OpenSea's total trading volume that day.
As CryptoAnalyst said, it takes more than a few weeks or months to rule something out, especially a social media app. Friend.tech's user base is once again experiencing steady growth in parallel with the amount of ETH deposited into the dApp. 
"They have the market fit, users [are] still enjoying it," said Mazawi. "The question is: [Is] it because of the product or the expected airdrop, I think a little of both."
========
Author bio
Nikolai Kuznetsov is a financial analyst and professional trader in multiple markets, educating traders as a teacher and mentor. Nikolai has extensive experience in stock market analysis, investment research, and in various assets such as cryptocurrencies, FX, commodities, equities, and bonds. In the last decade, Nikolai has devoted his energy and skillset to the crypto market, contributing analysis pieces, trade commentaries, and op-eds to publications such as Cointelegraph, Forbes, TheNextWeb, and Investing.com, among others. He also holds a black belt in Brazilian Jiu-Jitsu.